In the previous post I introduced the Mindfulness-Based Strengths Practice (MBSP) Program developed by Dr. Ryan M. Niemiec at the VIA Institute on Character. MBSP has been piloted in several countries since 2014 with proven positive results and is now offered for the first time in Switzerland. In this post I explain how mindfulness and coaching support developing a specific strength: Perspective. Subscribe to our newsletter
Perspective is a strength of wisdom, a virtue that helps connecting to something greater. In Ryan M. Niemiec & Robert E. McGrath (2019), The power of character strengths, perspective is defined as « the ability to see the bigger picture in life. »
There is no transformational change project, program, or change initiative that can possibly succeed without leadership at all levels showing perspective. Indeed, perspective is required for determining why any change is needed and for developing a clear vision of the desired future. Perspective allows for assessing the change impacts, the alignment with the organizational strategy, as well as all identifying all internal and external factors determining the readiness for change of the organization, business, people and teams.
Many times, when facing what I considered to be strong challenges, the strength of perspective, which happens to be my strongest signature character strength, has provided me with a broader vision and new opportunities. A regular mindfulness practice has helped my troubled mind to calm down and connect with layers of consciousness where reality is constructed from unlimited possibilities.
Mindfulness has been defined as « the self-regulation of attention with the use of an attitude of curiosity, openness, and acceptance. » (Bishop et al., 2004).
If self-regulation, curiosity and openness (open-minded judgment) are the most prominent character strengths components of the mindfulness construct, perspective is to me the most precious mindfulness outcome. In Being Peace, Zen Master Thich Nhat Hanh (1987) wrote: « If you are a poet, you will see clearly that there is a cloud floating in this sheet of paper. » Such interbeing perspective is the essence of Zen wisdom.
Engagement and self-awareness (or mindfulness) are two of the major differentiators for high-performing project managers (Andy Crowe, 2006). And in John Whitmore (2009), Coaching for Performance: Growing Human Potential and Purpose – The Principles and Practice of Coaching and Leadership, we can read that « building awareness and responsibility is the essence of good coaching. »
It is my belief that mindfulness and Zen coaching do not only lead to well-functioning and performance, but also inevitably to positive transformational change, flourishing and a more holistic and wise perspective on being and becoming for organizations, business, people and teams.
Jaume Gallifa, MBA, ACC, is the Managing Director of Gallifa & Partner LLC, a professional services company specialized in transformational change and flourishing. He can be reached at jaume.gallifa@gallifa.ch or via LinkedIn.
[accordion align="" numbers="false" first_one_open="true"] [pane title="Flourishing with Mindfulness-Based Strengths Practice (MBSP). An 8-week in-person program starting on Friday, January 15, 2021 in Basel, Switzerland"]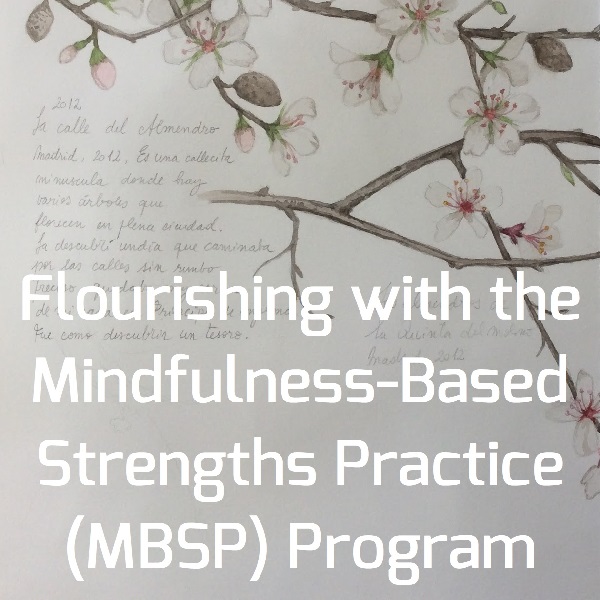 MBSP brings together the latest science of mindfulness and character strengths into an active learning experience to help people flourish by getting in conscious contact with their inner strengths.
The brochure attached contains detailed information about the 8-week in-person MBSP program that will take place in Basel, Switzerland, starting on Friday January 15, 2021 at 18h at Zentrum für Achtsamkeit Basel/Center for Mindfulness Basel.
Thematic and info workshop sessions to learn more and experience the integration of mindfulness and character strengths for flourishing are offered regularly. Details and inscriptions at the Lausanne event page or the Basel event page.
[/pane] [/accordion]