Presence, insight and evidence-based practices
« The most precious gift we can offer others is our presence. »  Zen Master Thich Nhat Hanh (1926 – 2022).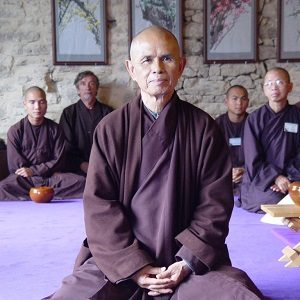 Presence is the foundation of our practice. Our core self-leadership, coaching, flourishing and mindfulness practices are all based on evidence-based insight, integrative awareness, and self-congruent and self-endorsed action.
When designing programs, tailoring interventions, or engaging in communities of practice initiatives, presence is our underlying accompanying practice. Presence, insight and evidence-based practices support transformational change and flourishing, leading to a sustainable increase in well-being and performance in organizations, people and teams.
We are present to ourselves, our relationships, and the overall context, skillfully adapting our practice to the flow of needs and circumstances. Since we believe in the flourishing potential of organizations, people and teams, we practice our nature, not just a posture.
For us, practicing is like gardening: we apply best practices and strategies, provide the right conditions for transformational change, and water wisely the required strength seeds in organizations, people and teams, letting them manifest and flourish. Our Zen-like accompanying practice is both the means and the result, the journey and the destination.
Practicing is also the recipe for maintaining and mastering a practice. In addition to our presence, we bring ancient wisdom, evidence-based science, years of experience, processes, tools and techniques, required competencies, recognized best practices, international standards, and professional certifications.